Fonte de Baixo, Pedrogão Pequeno | 2 to 16 July, 2011
Opening this summer, Projeto Ahimsa in Central Portugal will be offering a 12 day Residential Practitioners Course on Thai Yoga Massage led by Bruni Maslen, Co-Founder of the project with Dr. Garri Wiest.
Projeto Ahimsa will offer a place of recovery from the madness of the 21st century lifestyle. Situated between the Serra da Lousã mountains and Zêzere River valley, Fonte de Baixo is an experimental biotope for the promotion of peace and sustainability. Throughout the year they are running a wide range of courses and workshops including Ecotherapy, Yoga, Meditation, Permaculture, Sustainability, Beekeeping, Vegetarian Cooking, Ancient Crafts, Áyurveda and Thai Yoga Massage.
Ahimsa is an ancient Sanskrit term meaning non-harming, but its implications are far wider. It is more than just not harming. It is a whole way of life. Projeto Ahimsa offers a space for people to breathe and reconnect with life.
They grow as much of there own food as they can, harness the forces from the sun, wind and water for their energy needs and rebuild the existing schist ruins using sound renewable and locally sustainable materials and building techniques.


About the Course
This course will teach you all the basic aspects of Thai Massage and will enable you to practice professionally. It is suitable for
Complete beginners thinking of starting a career in bodywork.
People who simply wish to learn an effective massage to practice on friends and family.
People already working with alternative therapies who wish to further their studies.
Yoga and Pilates teachers, osteopaths, physiotherapists, dancers and sports people, who will find Thai Yoga Massage invaluable for increasing their hands-on skills.
Personal Development
As Thai Yoga Massage is deeply rooted in a Buddhist tradition, we practice Yoga and Meditation daily. We will focus on metta (loving kindness) and vipassana (mindfulness) meditation, which are the underlying principles of the massage. Yoga postures and pránáyáma develop the sensitivity to energy flow and are nourishing the own system.


Syllabus: The course consists of 12 lessons (72 hours). Each lesson begins with a lecture and demonstration, followed by supervised practice. There will be a final assessment and you will receive a certificate of attendance.


Tutor: Bruni Maslen has worked with movement as meditation for 30 years. She studied Eurythmy, Yoga, Massage and Áyurveda to explore what keeps us happy and healthy. Her Thai Yoga Massage teachers include Asokananda, Kira Balaskas and Laurino Bertolli. She has been teaching internationally for many years and is a senior trainer for Ananda Spa in the Himalayas.



Some comments of previous participants

"Thank you! Thank you! Thank you for an amazing experience! The course has really has changed my view on a lot of things!"
"Thank you so much for sharing such great knowledge and skill." "It could not have been better!"
"Given your long successful relationship with Ananda Spa, and the strong feedback your treatments, in particular Thai massage have received, we are very proud of your work here with the team. We appreciate your high training standards and excellent students skills." Mark Sands, Spa Manager, Ananda Spa in the Himalayas.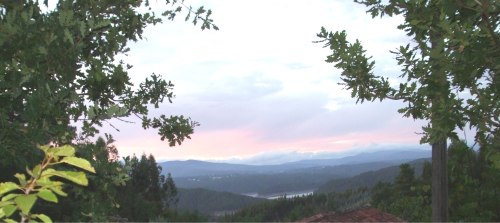 Inspiring quotations
"The best remedy for those who are afraid, lonely or unhappy is to go outside, somewhere where they can be quiet, alone with the heavens and nature." -Anne Frank
"To forget how to dig the earth and to tend the soil is to forget ourselves."  -Mohandas K. Gandhi
"Today I am" is the essential condition. And that is no other than the essence of Zen Buddhism". -Eido Roshi
"Let go of expectation. Breathe a full circle. And then-true nature." -Myochi





About Dr. Garri Wiest
Dr. Garri Wiest holds a Masters Degree in Gestalt Psychotherapy and a Bachelors Degree in Psychology with an emphasis on Ecopsychology. He works with individuals and small groups who feel disconnected from themselves and their environment. He has many years of experience working as a clinical psychologist in Camphill organisations, psychiatric hospitals and homes in Cape Town, India and London. He has been a student of Zen Buddhism for over twenty years, spending some years in a Zen monastery in Japan.




About Bruni Maslen
Bruni Maslen has worked with movement as meditation for 30 years. She studied Eurythmy, Yoga, Massage and Áyurveda to explore what keeps us happy and healthy. To arrive in the present moment and to be open to what emerges, accepting things as they are in a non judgmental, non aggressive, compassionate way lies at the heart of all her teaching. She has been teaching people of all ages and abilities all over Europe, Japan and India.




Date: 2nd to 16th July, 20112011
Location: Fonte de Baixo, Pedrogão Pequeno – Portugal
Value: € 480 plus accommodation


More information:
Email: info@ahimsa-portugal.com – T: 00351 236 488 047 – 00351 915 055 86 – Web: www.ahimsa-portugal.com – www.ahimsa-portugal.blogspot.com


See also other events by: Projeto Ahimsa


[HTML1]