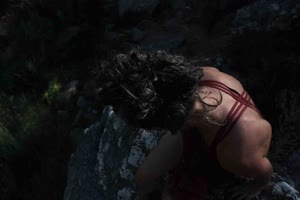 Boavista dos Pinheiros (Odemira) | 04 Oct – 13 Dec, 2019
4 HearteDragon – Yoga – Chi Kung – Embodied Philosophy & Energetic Physiology – Authentic Movement – with Louise Chardon in Boavista dos Pinheiros (Odemira) – Beja – Alentejo.
I'm a four-hearted dragon, made of blood and passion, thrilled by impermanence.
Each month unfolds its four wings offering the canvas on which to articulate and share my treasures, each week, exploring the self from a different spectrum to incarnate through nuanced modalities: ABHIYASA, diligent YOGA practice – CHI KUNG – EMBODIED PHILOSOPHY & ENERGETIC PHYSIOLOGY – AUTHENTIC MOVEMENT, with Louise Chardon.
ABHIYASA, diligent practice to Yoga nowadays, Yoga is greatly misunderstood and mistreated. Most of what we name Yoga, is barely the initial step onto the way. Synonym of Tao, Yoga is a state of wholeness, Samádhi. The most we can humbly pretend to, is to engage onto the path leading to Yoga. The sharing of my quest onto this path aims to be global and progressive. It wishes to nurture and offer confidence to the aspirant who learns to relate more profoundly to his/her embodied self. A particular attention is given to the sequencing, alignment, intensity and duration of the ásanas (postures) to amplify their beneficial effects on the whole being. Time is given to yield, integrate and generate, to feel complete and vital, strong and supple in order to embrace with ease and joy the fluctuations of life.
1st Fridays of the month from 10:00 to 13:00 & Tuesdays from 10:00 to 11:30
CHI KUNG, art of consciousness in movement by consciously moving we enable our potential to root deeper into the self and animate our deepest vital resources. Through a powerful set of movements related to the 5 taoistic elements (Metal, Earth, Fire, Water and Wood), we balance the Chi flow through our meridians and their related physiology/expression, We harmonize our organs, attune our glands, strengthen our tendons, empower our muscles, vitalize our bones and fundamentally awaken to our communion with nature. The exercises are structured in such a way that everyone can practice them in full respect of their abilities.
2d Fridays of the month from 10:00 to 13:00

EMBODIED PHILOSOPHY & ENERGETIC PHYSIOLOGY an offer to explore the energetic, psycho-physic & physiological terrains of the self, to grow in conscious play & shared experience. A reflective ground to investigate the meanings of embodiment, impermanence, balance, chaos, boundaries, inclusion. A time-space to navigate under skins, through membranes, connective matrix, immune responses, endocrine modalities, remembrance of sensory-motor processes, cellular patterns, embryogenesis, fluid and structural motility, center-periphery intelligence… proceeding by explorative proposals combining life, nature, movement, touch, voice, drawing, verbal & written exchanges.
3d Fridays of the month from 10:00 to 13:00
AUTHENTIC MOVEMENT a dance practice for spiritual growth, founded on Jung's active imagination and the collective unconscious. Through movement, we learn to dwell into our inner landscapes, to cultivate our presence and empathy and to unfold our intuitive wisdom and creative potential. Experiencing ourself beyond words and concepts, we dive into the unknown. Through kinetic meditation, we explore the here/now, we align body-mind-spirit and arise into awareness.
4th Friday of the month from 10:00 to 13:00
Location:
Monte do Carvalhosinho, 7630-568 Sao Teotonio Odemira, Portugal
+Info: / registration: www.amandorla.pt / info@amandorla.pt
Start: Fri, 04-Oct-2019, 10:00 – End: Fri, 13-Dec-2019, 13:00
Email: info@amandorla.pt – Web: www.amandorla.pt – T: 21 361 96 70
Category: Geral