Milan | 19-21 October, 2018
Yoga Festival Milano 2018 in Milan – Italy.
The Yoga Festival Milano is a huge Yoga event taking place in Milano – Italy, from 19 to 21 october 2018, with more than 50 guests, relators and teachers, about 40 Yoga schools and holistic centers for treatments, and about 100 Yoga classes, most of them free entrance.
open to all
The Festival is open to all, practitioners, beginners, teachers, simple curious, to give space to insights and new experiences.
"We believe in Yoga. And in the quality of teaching. (…)
Yoga does you good and helps you live better."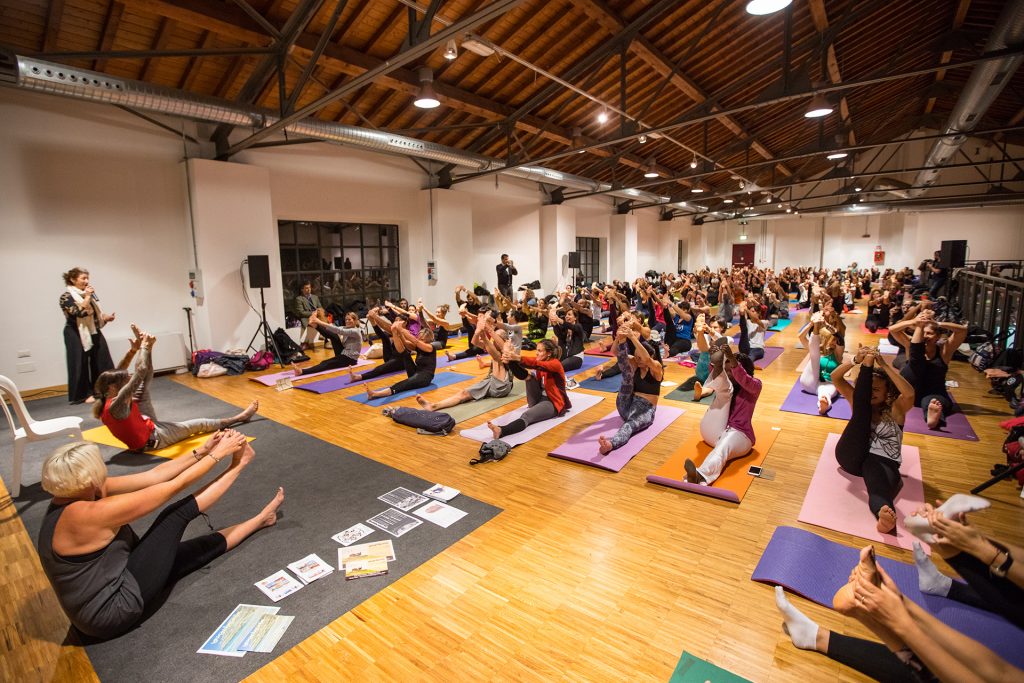 Last year's Festival had 7000 participants. Here's a small "appetizer video" from 2017…
Venue:
Palazzo del Ghiaccio
Via Giovanni Battista Piranesi, 14
20137 Milano MI, Itália
This year's Festival will take place at the wonderful ex Palazzo del Ghiaccio.

Organization:
The Association T.A.O. Talenti Artistici Organizzati since 2007 in Milan by Giulia Borioli (journalist) and Massimo Maggioni (events manager)
Start: Fri, 19-Oct-2018 – End: Sun, 21-Oct-2018
Email: info@yogafestival.it – Web: www.yogafestival.it – T: 00390245 494 055
Category: Geral