Sobral da Abelheira, Mafra | July 22 to August 12, 2011
Swara Yoga is offering two more Teacher Training Certificate Courses, this year in Portugal and early next year in Kerala, India. In Portugal the Course will be taught at Centro 4ventos near Mafra.
These courses, recognised by Yoga Alliance International, are live-in intensive programs that focus on the experience of the individual student. Swara Yoga teaches its students the traditional disciplines of the 8 limbs of Yoga, while focusing the practices in a 5 Element journey for the individuals needs. To achieve this, the placements are limited.
In these weeks we demonstrate a way to listen to your body, that is enjoyable, intuitive and therapeutic and to provide the environment where you feel supported to take that path. The training aims to expand your experience of both Yoga and Tantra, using the forces of earth, water, fire, air and ether (space) to explore the 5 levels of energy we have in our whole constitution. We teach Ayurvedic principles that help us create a structure for learning how to choose practices that are right for each student, and how to teach them as community classes or therapeutic daily Yoga.



The Course Content at a Glance
The program starts with early morning classes of ásana, pránáyáma and meditation, progressing upwards through the elemental energies, building better connections to the qualities and wisdom they hold for as all. The styles we teach vary according to the element, (imagine how the element of Water is conducive to the flow of vinyasa.) The evening sessions are a balance of restorative ásanas, tantric and alchemical meditations, yoganidrá, and occasionally free movement with music.
Always aware that learning is made easier with experiences, we keep our lectures animated with short practices which help to enrich the subjects which range from Patanjali's Yoga Sútras, Vedánta, Tantra, Ayurvedic nutrition, 5 Element theory, Indian Cosmology, mudras and bhandas, and many other short segments of interest to yoga teachers and practitioners. We fully encourage interaction, ideas, and experiences to be shared evenly by our students, as we recognise that group energy is an important part of áshram life.
The training for teaching ásana is done in open style micro-lessons where we explore alignment, adjustment, sequencing,and class construction, with out preference to individual style. We enjoy to see how students bring their gifts and hurdles to their teaching, and use this time to help balance the potentials of both. It done with reverence to the art, though in a light heart!



For Teaching or Personal Aims
The training begins and ends with a fire ceremony (pújá) defining the sacred nature of the space, equally for teachers and students to allow transformation and learning. The courses are run in an open and supportive way, being grounded in direct experience and held in the highest ethics of professional teaching. We see this opportunity as two fold… both a chance the hone the art of teaching Yoga, and a chance to create a stronger, healthier relationship to the forces that govern our entire well being.. a journey inside a journey where all levels of previous experience can be embraced.
The course is taught by qualified and experienced teachers Sofia Araújo and Jay Saltearn, bringing Yoga with its mat under its arm into a daily life that will reflect movement, meditation, nutrition and rest, as rich sources of fuel for the many fires of community – each containing principles that teach us about life at large.



About Sofia Araújo
Director and Founder of the Swara Yoga School
Originally from Portugal, Sofia has been exploring Yoga in the last 9 years while she has been living and travelling between Europe and South East Asia. Her teachings are a fusion of many teachings, inspirations and styles she gathered along the way, from anusara to classical Pantanjali Yoga. Through her work she brings integral awareness of body, mind and breath to her students as well as the ayurvedic Yoga Principles of self awareness of the 5 elements in the body.
She is a certified Yoga teacher from Sanathana School (Kerala, India), Certified Yoga Therapist from Yoga Vidya Dham University (Nasihk, India), Certified Jungle Yoga Teacher (Thailand), certified to practice and teach Ayurvedic Yoga Bodywork, by Unity Bodywork (US) and she is registered as Experienced Yoga Teacher (E-RYT 200) by the Yoga Alliance (US).
Yoga is a constant learning process, just like life. Sofia continuously expands her knowledge, travelling every year to Asia to study with her teachers. She currently lives in India, working globally with the teachings of Yoga.  She also has a bachelor degree in Communication and PR. In beginning of 2009 she founded the Swara Yoga School. For her Yoga as been the path of transformation and the return to essence.



About Jay Saltearn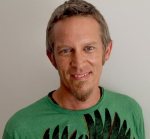 Senior teacher of Swara Yoga Teacher Trainings
Currently living in India, Jay has been studying and practicing yoga and holistic and vibrational medicines in Australia, India,  South and Central America. With over 15 years of experience he combines his broad knowledge  with a passion to see people find there own connection to spirit. Over the last ten years he has worked as an international Yoga Teacher and has run successful holistic clinics in Sydney, Adelaide and Guatemala. He has Diploma qualifications and is certified to practice Zen Shiatsu, Kinesiology, Yoga Therapy, Holistic Counselling, and Massage, while practicing Reiki, Acupuncture and Tantra.
Initiating his Yoga Practice in the Satyananda Tradition in 1999, he made the most of Australia's diverse Yoga Community taking on teachers of Iyengar and Hatha Yoga, participating in many other popular forms. He completed a 2 year full time Diploma in Yoga Teaching and Yoga Therapy and later returned to Varanassi, India for an immersion in Iyengar Yoga, and Rishikesh to continue his practices in Hatha Yoga.
In 2006 he explored Amazonian Shamanism and after 2 years of living in South America, he returned to Australia where he worked with the rituals and ceremonies he practiced as a student to the shaman he lived with. His unique style of teaching and communicating combines the wisdom of all these ancient models of living together with  the genuine pleasure of helping people to reconnect with themselves.




Date: 22th July to 12th August, 2011
Location: 4ventos, Casal de São Pedro – Tapada de Mafra, 2640 Sobral da Abelheira, Mafra
Value: 2500 € (doble),  2750 € (single)


More information:
Email: swarayogaschool@gmail.com – T: 261 968 245 (4ventos) – Web: www.swara-yoga.com


See also other events by: Swara Yoga


[HTML1]