London | Saturday 29th January, 2011
London's top Yoga and Well-Being Centre, The Life Centre, opens the doors to its new North London home this month in Britannia Row, Islington Green. Opening on Saturday 29th January 2011, The Life Centre Islington will host a variety of class styles, from restorative, dynamic, mother & baby and pregnancy Yoga, to Pilates. The new centre aims to be a haven for those looking for moments of calm and serenity in the North of England's capital city.
The Life Centre® was founded in 1993 in London's Notting Hill as a Yoga and complementary health centre. Since its foundation the centre has been working towards the creation of a community based around Yoga and Natural Health. At Notting Hill, the centre offers over 90 classes and 30 all natural therapies each week with some of London's most qualified teachers and practitioners. Its new branch scheduled to open this month in Islington will have an opening timetable that includes many of the most popular Notting Hill teachers, that will offer the same wide range of Yoga and Pilates styles.
In 2003 The Life Centre® established the Yogacampus, a not for profit educational body which train members of the Yoga community, offering one of the UK's top Yoga Teacher Training Courses (accredited by British Wheel of Yoga) and providing specialist training in teaching yoga for pregnancy, children and families. Yogacampus also offers specialist training in Yoga Therapy as well as a range of other courses, workshops and events for all levels of students. Many of the courses are taught by some of the most respected teachers in the world and all are run by a friendly and supportive team of yogis.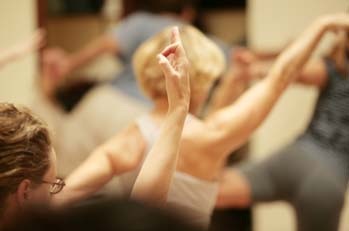 Saturday 12 February 2011
Opening Celebration Weekend – Ganesha Pújá and Kírtan at the The Life Centre Islington
with The Life Centre & Yogacampus




"We firmly believe that there is a Yoga Style for everyone and we are passionate about cultivating the same wonderfully welcoming community ethos in Islington for which our West London centre is renowned."




Data: Saturday 29th, 2011
Local: The Life Centre Islington, 1 Britannia Row, London  N1 8QH,  UK


More information:
Email: islington@thelifecentre.com – T: 020 7704 0919 – Web: www.thelifecentre.com – www.yogacampus.com


See also other events by: Yogacampus


[HTML1]


Category: Events